---
Interest Polling (IP)



The kind folks over at Diginexx(local Distributor for STRIDA) has offered to throw in for free the following item which are original equipment for the STRIDA LT that are sold separately if we can meet the numbers.
This is an exercise to find out if we could obtain a reasonable number of buyers to organise a Group Buy for the aforesaid item. The objective of this Group Buy is to buy the item at a much lower price (where possible) and if not, at least, we try to negotiate to include some accessories (see picture for illustration).

Item : Bicycle
Type : Foldable
Brand : STRiDA
Model : LT
Feature : Kelvar belt chain, sport-rims, disc brake, light weight

(10kgs)

, unique-design, can enter into MRT train
Colour : Cream, White, Black, Silver
Cost : S$750 (comes with standard accessories. E.g. STRiDA frame protector, alloy rear rack).






--------------------------------------------------------------------------------

The STRIDA LT goes back to the basics and shows off for the first time in many many years, plastic injection moulded wheel spokes!

STRIDA LT comes with plastic folding pedals, mudguards, alloy freewheel, rear rack, disc brake system and a new folding system of the handlebars!

Retails at S$750.

Comes in Cream, White, Matt Black and Mercury Silver.




STRIDA LT folding bike in Cream

Strida LT is a new Strida model with plastic injection moulded spokes, folding plastic pedals, mudguards and a plastic rear rack.

The Cream Strida LT is the only one that comes with cream coloured spokes, matching coloured saddle, chainring and mudguards!

The STRIDA LT retails at S$750. It comes in four colours: Cream, White, Matt Black and Mercury Silver.





STRIDA LT in Matt Black

The mostly Matt Black Strida LT is a lean and sleek machine, matched by its all-black ensemble - black mudguards, folding pedals, black-coloured spokes, disc brake system, an alloy freewheel and rear rack. Retails at S$750.




STRIDA LT in Mercury Silver

This Strida LT model is in a new colour called Mercury Silver, which looks very chic with black plastic spokes. Kitted with unique black plastic wheel spokes, folding pedals, rear rack, black mudguards, disc brake system, an alloy freewheel and 16-inch wheels. Retails at S$750.




STRIDA LT in White

The clean line in the Strida LT in White comes with black coloured plastic wheel spokes, black mudguards, rear rack, folding pedals, disc brakes and alloy freewheel. Retails at S$750.




<List of keen buyers>


If we have 5 confirm Strida LT, below 10 CONFIRM Strida LT. We would receive a original saddle pouch (retail at S$45)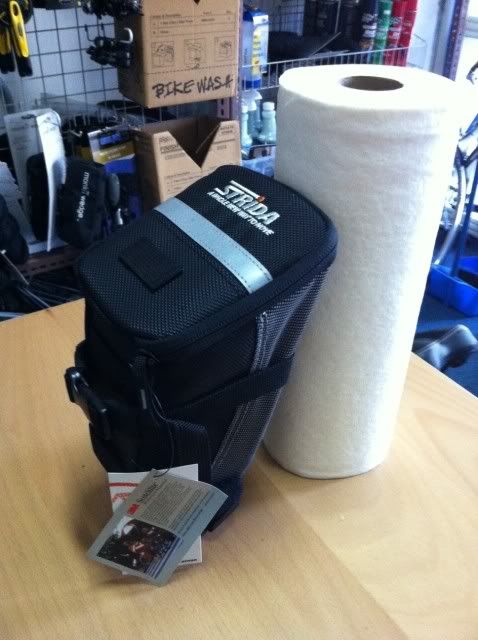 01. Takishi1 (The chief to lead and follow-up on the GB)
02.
03.
04.
05. CR-V5
06.
07.
08.
09.

And if we have a 10th buyer, we would receive an additional original kickstand (retail at S$45)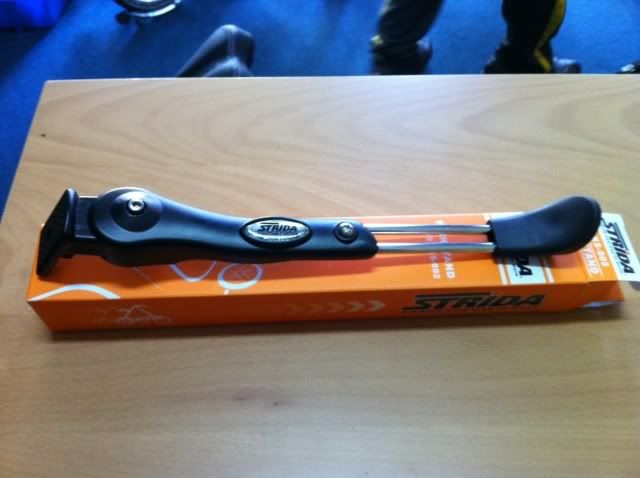 10.

And if we managed to have more than 10 Strida LT order, well i guess i have to go back to the negotiation table






Users Review


http://youtu.be/Hj0nJdZqIh4



Cheers!